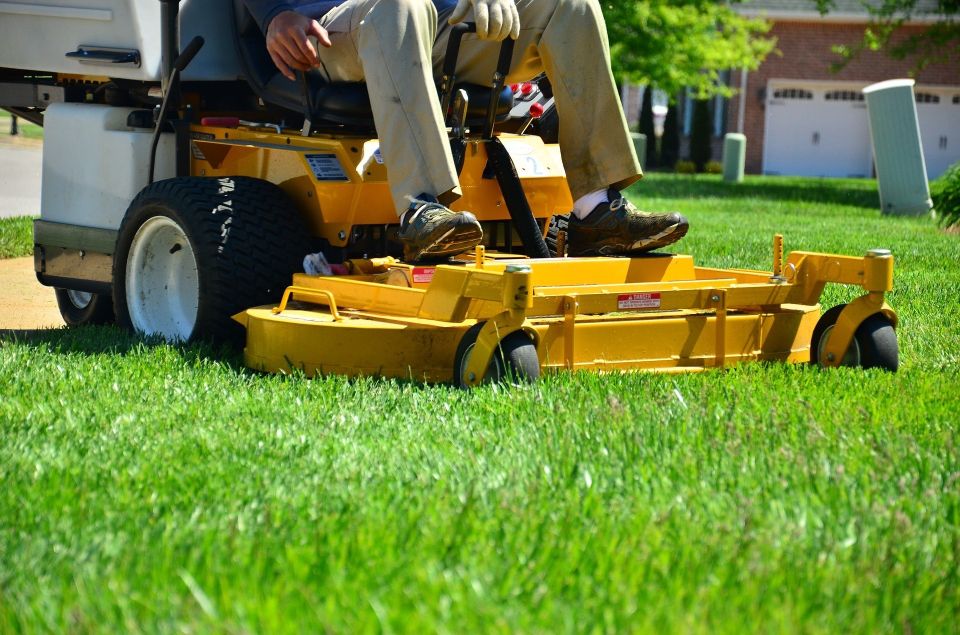 We Care for Your Lawn
Like it's Our Own
Hi, I'm Patrick, the Grasshopper Lawn Pro. I love to work to help you regain your free time and help you keep your house looking better than ever. As a small and locally owned and operated lawn care company we take pride in our work and care about you, our customers. We provide a wide variety of lawn care and landscaping services to help you achieve a greener and healthier-looking lawn and garden.

We specialize in all phases of landscaping design and maintenance for homes and businesses throughout Liberty Township, OH. We have a keen eye for detail. You can count on us to show up on time, and provide excellent service and care for your property. Contact us today to learn more about our services or to request a free estimate. We look forward to hearing from you!
From landscape design to weekly maintenance, we'll keep your grass greener, healthier and looking its best

all season long.
"They do excellent work! We have them plant flowers for us every year in addition to cutting our grass every week. They are reliable and professional and always do a great job. I give them five stars. Keep up the great work"
- George M.
"We have been using this lawn care company for many years. They always keep my lawn looking beautiful. I recommend them to everyone I know. They do all kinds of landscape work like planting, tree removal, yard clean ups, flower beds etc.
- Tammy S.
"My previous landscaper could never seem to keep my grass green. I gave this company a call after my neighbor recommended them and I am so happy I did. I'm not sure what they are doing differently, but my grass has never looked better."
- Tyler D.
Help is Just a Call or Email Away!
Give us a call or send us a message using the form below.